I suppose to the average person, I look like the typical sweet girl next door!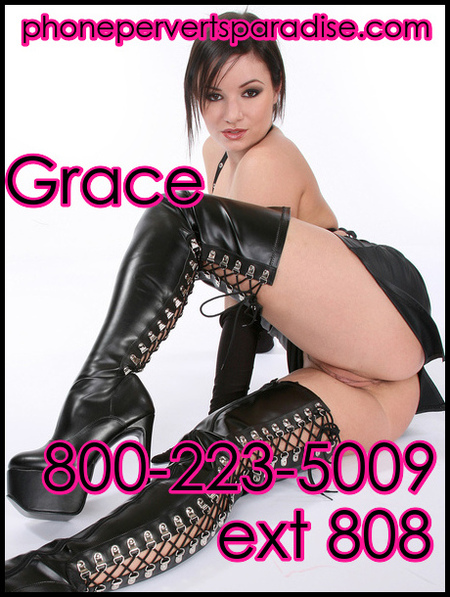 But when the wife's are away, that is when the men call me!
It is all quite hush hush.
I mean they don't want their friends and neighbors finding out that they love being dominated by a sexy siren like me!
I only fuck the rich ones, I mean, they tip well so how can I say no!
But those tiny little dicks…they disgusts me and need to be put in their place!
But once I put the collar on them, their ass is mine!
And there are rules to being a good servant!
Do Not Speak unless I give permission!
If you are granted permission to address me, it will be as, "Mistress Grace"!
There will be floggings, lashes with riding crops, and spiked heels pressed into your miniscule little nuts!
And unless you have tipped me and paid for the 'extra' service, I had better not see that pathetic little cock get hard!
Now, get on your knees and take your place on the floor!