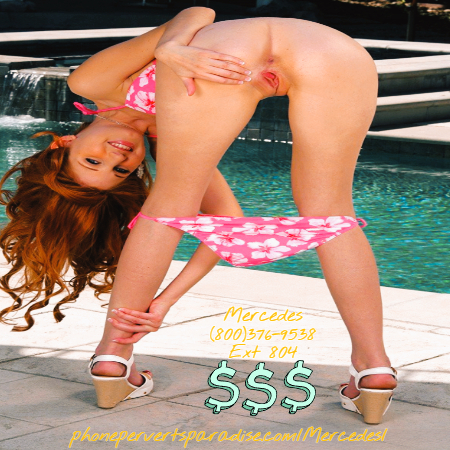 I'm no stranger to phone sex games, so when a random guy messaged me I figured," why not"? We set up for some cyber sex. His message was odd at first, but Upon reading it a second time I was certainly ready to bite the bait. He wrote to me, "Hello Mercedes. Please set up your pay piggy ATM. Enter your pin."
I bit my lip at this fun game and wrote back a simple 4-digit code, 6969. He immediately responded to me obviously on the edge of his seat. "Thank you,"  he texted, "Your current balance is: $300. Press 1. to check your balance and 2. To withdraw." I wasn't going to let an opportunity like this pass. I'm a smart, beautiful girl and Daddy taught me to seize the moment and get what I want. Since it was a free opportunity, I pressed 2 and withdrew the full amount right then and there. A few minutes passed and he sent me a message with $300 attached to my wallet. This pleased me greatly, so I wanted to see exactly what my new ATM was willing to do for me. 
"Excellent" I sent, before typing a follow-up to my new 'bank'. "I would like to lock my account. Wear a cage until my balance is back to $400". He went silent for an hour or so, I figured he was too much of a pussy to actually commit that to me. Then, a new message lit up. I looked, and there was a photo of this man, His shriveled little dick in a cage, sworn to chastity until he paid up. He sent me the link, so I can make sure his digital lock stayed nice and tight while I awaited my next withdrawal. 
It's been over a week now and his poor throbbing cock is probably desperate for freedom, But I'm not planning on budging anytime soon. I have plenty of other men like Daddy with even deeper pockets that will fit snugly even deeper inside me. My tight shaved pussy always goes to the highest bidder. Before you start a game with me, know exactly who you're playing with.