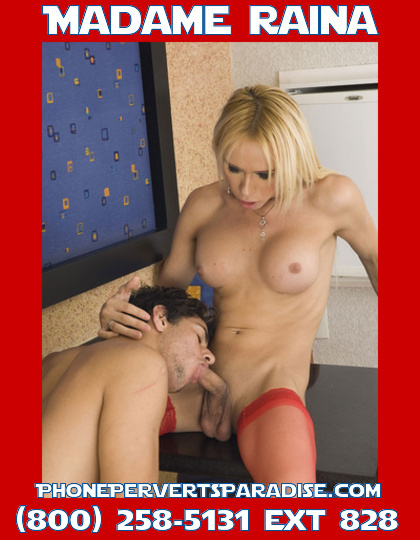 The boys who call know my discreet phone sex is to die for. Not every sissy trainer has to feminize you; some of you bottom bitches just need a good faggot fucking after sucking on my ten inch shemale surprise. I know your secret fantasies; you need to be bottomed out, and throat fucked.
I know you're not gay, baby. I'm all woman, so just take my thick girl dick, and shut the fuck up. I won't need lube after you choke on me. Get my dick all slick so I can ram you in that perfect asshole of yours.
When I send you home to your wife, your balls will be drained better than they've ever been, and your little asshole will be gaped the fuck out. I'd send you home with a fat ass plug to remind you that you are now mine, but I know it wouldn't stay. I rimmed you out way too fucking good.If you really please me, worship me, and spoil me, I'll even stay discreet.