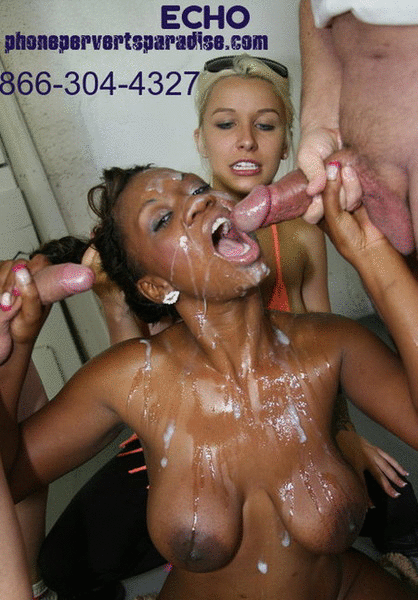 I needed to get away for a bit and did not want to go to my Sports club to work out. So I decided to go to a local gym down the street. What I didn't know was I would be drenched from head to toe with sweat. But not from working out. Drench with sweat and cum that is.
Once, I arrived inside to my surprise the gym was not packed at all. Only people that were present were the employees. It was one female and two males. I caught them staring at my body. Checking me out. I paid it no mind at first but I still felt their eyes all over me. After all the female did have a nice pair of tits on her. And from the looks of those two white guys I am sure their white cocks was a nice size as well. I could use a little cream in my coffee today. My mouth started to water at the thought of their cocks inside of my wet mouth.
I begin to run on the treadmill. My big brown titties bounced up and down and ass was wiggling from the back. Both men walked by me at least three times. I gave them a look as if I wanted to fuck. They must have read my mind. After the fourth time of them passing by I asked the gentleman could I help them and they said yes follow me. They took me to the back office and to my surprise the female was there too. They both whipped out their hard white cocks and the female worker just stared in awe. She begin to play with her cunt as I slurped up their cocks like it was my last meal. Before I knew it I was covered in all of their warm hot jeez. I exercised my ass off that day. Well my jaws that is!