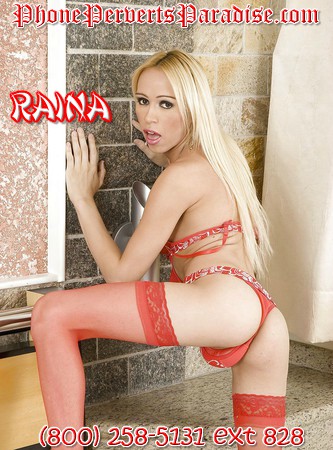 I'm a huge gangbang slut where it really counts; in my fuck holes. I've been slutting it up with the local Motorcycle Club for years, but only recently did they start using my ten inch, thick trans bitch cock to start initiating new members. The rules are simple; if they can resist cumming from my girl dick being roughly slammed over and over again into their tight anal fuck holes, they can have mine. If they can take the fucking from me, whether they cum or not, they get in the club.
We all know gang life is violent, and as a former Brazilian mob wife, I know my lovers cum and go with the bullet shell casings. So, I make a habit of fucking the whole club whenever I want. Some of the guys I love to top me, because their delicious manly cocks feel so good in my tight ladyboy pussy.
Some of them I only fuck, because they're bottom bitches who don't have cocks worthy of Madame Raina. The boys spoil me, though. I always get new gifts; lingerie, makeup, fuck toys, purses, heels. They treat me like their perfect princess, and I keep their balls drained dry.