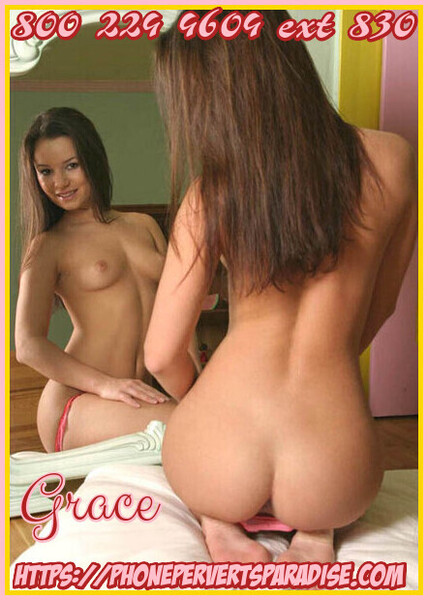 I was just hanging in my room yesterday trying on some of my new school outfits. I have some of the sexiest little skirts!
As I was playing dress up, I heard a sound out side my window! I turned and caught a glimpse of my neighbor ducking under the window sill!
That little perv! That's ok, I am going to give him a show he will never forget!
I stood in front of my mirror and ran my hands up my thigh and slide my fingers into my thigh hiighs and slowly rolled them down.
I wiggle my ass and gave my skirt a quick teasing flip before I wiggled it to the floor. I slowly unbuttoned my blouse exposing me young perky tits. My nipples were so hard from the excitement of teasing him!
Then I slide my fingers inside my lace trimmed panties and felt how hot and moist I was getting!
I slowly started rubbing my clit and spread my legs so that he could watch as I slide my fingers deep into my wet cunny!
I was getting so worked up that I forgot about my peeping tom!
I continued finger fucking my warm cunt and pinching my erect nipples!
I was just about to explode when I heard him moan! I looked up and there was thick gooey cum dripping down the outside of my window!
I got up and ran to the window, just to see him running away with his cock in his hand!