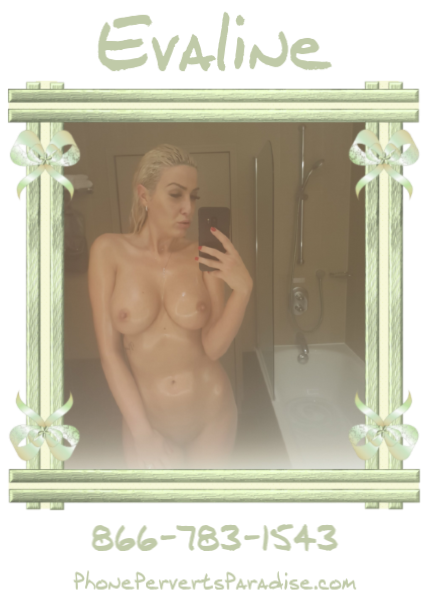 I woke up this morning with the worst sinus headache in the history of mankind.  I decided it would be a good thing to go into the bathroom and turn on the hot water in the shower so the steam could do it's work.  I took off my night gown then sat down and let the bathroom get as steamy as a sauna.  Before long I could breath a little better and my head didn't hurt as much as it did.  I started to feel better.  I could feel the moisture from the air clinging to my body. 
I sat back, closed my eyes and started to run my hands up and down my moist, naked body.  The headache was almost gone and I was getting a little horny just sitting there touching myself.  I was thinking about the time I was in Sweden in a steam room.  I am not sure if you have ever been in one but sometimes it's hard to see clearly across the length of them.  They started to fuck after she gave him a blow job and I was just sitting there watching.  I am pretty sure they knew I was there but they didn't really care.  She just got right on his lap and started to bounce away like mad.
My pussy was completely wet now and not from the steam.  I plunged my fingers inside my pussy and finger banged myself until I came.  Then I stepped into the shower to wash off.  After I was done washing off, I turned off the water and stood in front of the mirror to look at my naked self.  I don't know about you, but I think I have a pretty amazing body. Too bad that couple didn't acknowledge me because I am almost certain I would of joined in.