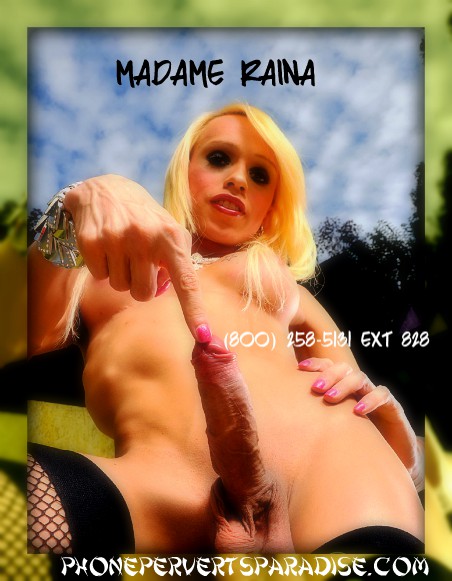 I love my Jenny, my sweet sissy faggot girlfriend! Her Mommy didn't let her be the little girl she was meant to be. I set my Jenny free, and now she belongs to me. I put her in panties, soft frilly things. Sexy lace thongs and soft little lady knickers to hide her shemale surprise! She wants the bralettes, the stockings, and all the sexy heels that come with being s dirty little lady boy for Mommy Raina.
She's my sexy girl, my Jenny. We sit and chain smoke Marlboro Red One Hundreds! Those are milf cigarettes! I recount her tales of how my own Mommy made me into the shemale slut I am today! I put Jenny on HRT which stands for hormone replacement therapy. That's how I'm going to get her delicious tranny tits to pop right up like springtime daisies.
I want my Jenny to get used to sucking thick girl cock, and treating us right whether we have full, swinging balls or pretty empty ball sacs left behind when we got those nasty testicles removed. I kept mine because I love making huge, sticky cum loads for my sweet faggot girlfriends to slurp on down. Jenny is no exception and she loves to milk my dick with her ass pussy before I bust a load deep in her anal cunt.