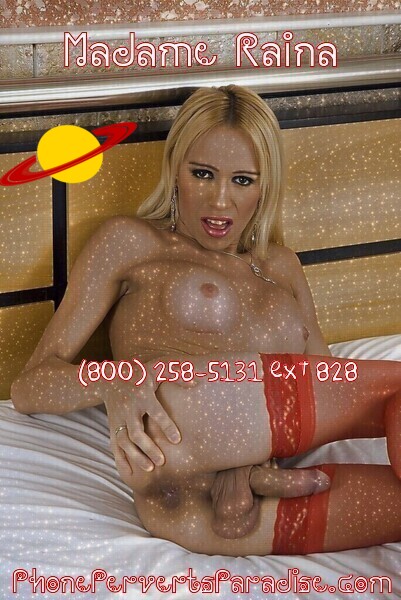 I'm well known as a delicious Mommy Domme, but not so many know about my sons! The products of two women, just one with a thick throbbing she cock! These three are delicious; my oldest is a delicious Alpha Bull specimen I often rent out to the regal Sissy Trainers. He has a cock as thick as mine, and balls that stay nice and tight against his juicy ass.
My middle son is a sissy himself, though his cock is far too big to be turned into a clitty. I usually use him myself, but several of my very dominant and powerful girlfriends also love to borrow and use my dirty little cum slut. He can take a cock up the ass like it's nobody's business. I don't even know how he stretches that wide! I"ve seen that sissy cum whore double fisted! He has narrow hip bones like his Mommy; a fucking feat for sure.
My youngest is a delicious trans girl just like me. She too has a massive she cock. None of my offspring are anything but sexual treasures, rest assured. They came by for Mother's Day, and I filled and got filled like the filthy fuck family we are. Next time, make sure you answer when I text you, and you won't miss out on my sausage fest.