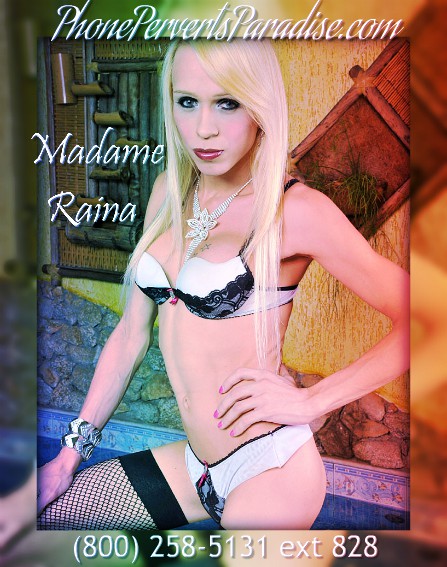 I love watching my sweet new little toys squirm desperately while they beg for me to please let them cum. I edge my darling pocket pussies until their poor cocks simply can not take the torture. I make those sexy things drip while they use their mouths to plead with me. I face fuck their oral fuck holes, slamming my big, thick girl dick down their throats.
My pretty toys swallow all ten inches of this shemale surprise. I bet you didn't realize it at first, but women can be sexy with hot tits, a delicious ass, and a fat cock! I don't need a pussy to make you feel good, as your cock would very much agree. Come here, baby. Sit on my cock, why don't you? Let Mommy Raina jack you off nice and slow. My hands are going to work you into a fucking tizzy, I'm kissing on your neck and biting at your shoulder.
When your balls can't take it, and you explode that hot, sticky cum all over, I'll whisper nasty things in your ear, and then make you clean up every drop.