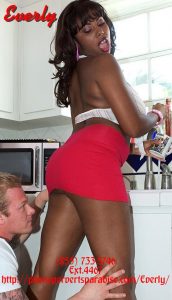 Mistress Phone Sex with me is amazing. There's nothing I love more than being an ebony mistress to a white man, giving him jungle fever for my bald, black wet pussy. White cock is my favorite and I just can't get enough of it! I love the way my pussy wraps around it nice and tight–the longer he's been married the better!
My latest conquest is a military man, married to his wife for 12 years. She's a white, homely bitch that let herself go as soon as she got pregnant with their first offspring. Her tits are shriveled up and saggy and mine are still full and bouncy; he loves sucking on my black nipples and large areolas and he can't get enough of my tight pussy. I fuck him raw with no condom and he's always trying to plant his seed and get me pregnant.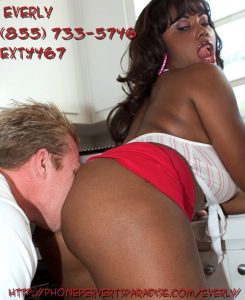 He's desperate for an adorable half-breed, but I refuse to let him knock me up. His wife seems like a real drag and won't let him fuck her in the ass and anal is one of my favorite ways to drain his dick!
He's always telling me how much better my pussy is, my ass is, my tits are, how much better I give him head (I deepthroat him all the way down and she's a prude who can't take him even a quarter way into her mouth without gagging).
Needless to say he's got jungle fever pretty badly, and my pussy is both the cure and his kryptonite!