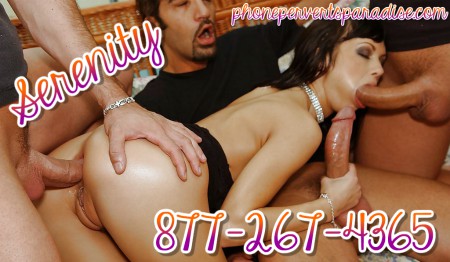 I did something really, really bad. I wanted to give my boyfriend the best Christmas ever and I borrowed some money from some really bad guys. My spending got a bit out of control and I may have spent more and more and tried covering it up with borrowing more and more… Sure enough, it's time to pay up and I don't know how to come up with the money! My boyfriend is just going to have to find out tonight because I just received a call from one of my debtors and if I don't have the money to pay up, I'm going to have to pay up with my holes!
Before I could even tell him, what happened, the doorbell rang and in came the five men I had borrowed money from! They wanted payment and they wanted it now! My poor boyfriend had to watch as they tore my clothes off and began making me choke on their huge cocks. I love my boyfriend so much, but having these men take my mouth and force their big cocks down my throat made me so wet!
The men sure made me pay for it by shoving their thick hard cocks in my tight ass and pussy! They gangbanged my holes and left me dripping wet. They savagely fucked me, and I couldn't help but look at my boyfriend and moaned as he watched me get fucked so hard! By the time they were through with me, my holes were gaping and leaking fresh hot cum! I squirted all over their cocks as they pumped me full of cum.