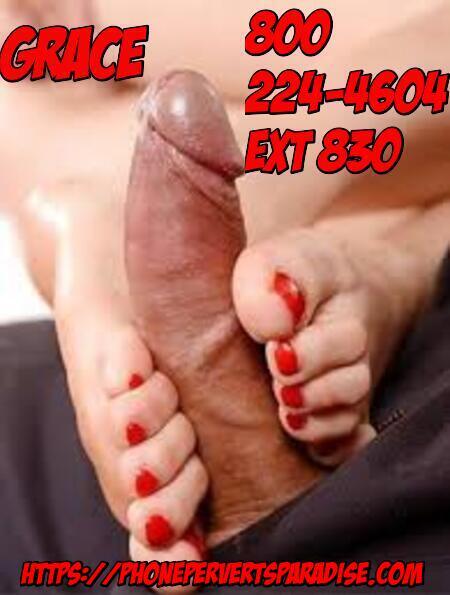 I love getting pedicures!
My cute feet always look so sexy when they are freshly polished!
So of course I had to treat myself to a sexy pair of strappy stilettos to shoe them off!
The man at the shoe store practically hopped over the counter to greet me and seemed to be holding and touching my soft feet a little longer than normal.
Then I saw the nice puffy package in his pants!
Oh, this is going to be fun!
I pointed my toes, flexing the length of my leg and I think he almost shuttered!
Then he lifted my pretty foot to his lips and wrapped his mouth right around my middle toe, swirl his tongue and sucking so gently!
This time, I was the one that was starting to quiver!
He pulled his hard cock out and I started rubbing it with both of my silky feet, squeezing his hot hard meat!
His thick cock looked so big next to my feet and he was dripping precum all over the strappy little stilettos!
Then he grabbed my ankles and wrapped that throbbing cock with the souls of my feet!
His hot creamy cum felt so good on my silky smooth arches!
My tight shaved pussy got so wet when he flicked his strong tongue, lapping up every drop of cum!
Who knew feet could be so erotic!