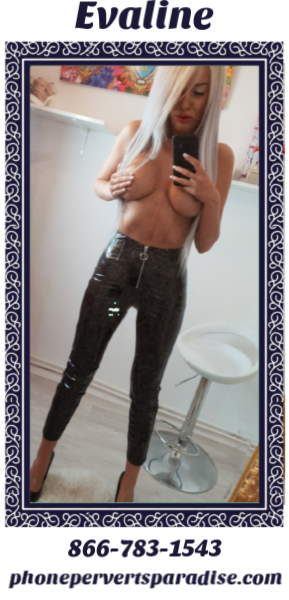 I love shopping, I don't care what it is for, but I just love it.  If there is something really expensive that I want I save for it.  It makes buying it all the more sweeter.  I enjoy wearing designer clothing as well, so when I saw a pair of leather pants from one of the favorite designers I saved my pennies until I could afford them.  I was so damn excited as I made my way to the fitting room to try a pair on.  I shut the curtain and got undressed. I pulled them on and they felt like butter.  I had them just below my ass cheeks and was ready to pull them up the rest of the way when I heard a gasp.
It really scared the crap out of me!  I stood up really fast and looked out.  A man was sitting there, with a purse. I knew he must of been waiting for his wife.  In some stores that sell only designer wear they will give you champagne and wait on you hand and foot, this was one of those stores. I looked at him and he raised his glass up and mouthed the words, "Nice ass."   I smiled and mouthed the words, "Thank you."
I went to close the curtain the rest of the way shut but I decided not too.  I opened it up more.  I turned so my ass was in plain view.  I bent back over at the waist and pulled those pants down over the curvature of my ass then slowly back up.  Then I stood up.  I turned around to face him.  He was looking right at me.  I could hear his wife in the next changing room, complaining about the lighting.
I pulled my sweater off over my head.  I reached behind me and undid my bra.  I tossed it at him.  He caught it and quickly tossed it back.  He looked so nervous. It was cute.  I turned around in a circle for him, touching my tits and moving my hand down over my ass and in between my legs. I could clearly see that he was getting hard.  He kept shifting around on the seat that he was in.  If I would of had the time, and he was alone I would of told him to come and join me.  I was having so much fun but then his wife emerged.
She startled him so badly when she forcefully opened her curtain that his drink went flying.  I covered my mouth and laughed then quietly closed my curtain.  I changed back into my other clothes then exited the fitting area.  I bought my new pants then went home.  Every time I wear them I think of that man and wonder how he explained the fact that he had such a raging hard on just from sitting in the fitting area.