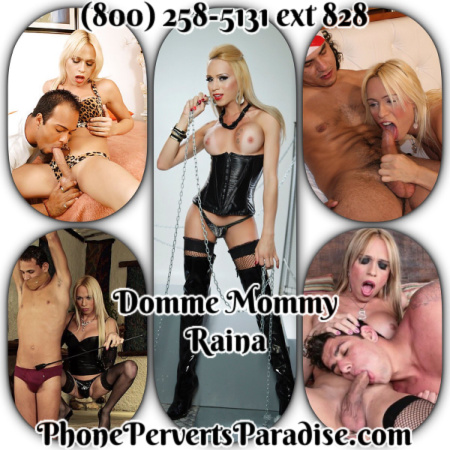 Being a Domme Mommy who isn't afraid to suck some cock from time to time isn't a crime, it's my way of life. The secret surprise inside is my panty line is what turns me from good to great. I have a ten inch cock throbbing, waiting for the right mouth to slide it in. Could it be yours?

We both know you fantasize about choking on a big fucking cock. Mine's not black, it's Brazilian and waxed is something you can count on from me. Nothing gets me harder than watching my thick dick sliding in and out of a nice, tight throat. Watching the bulge on the outside only riles me up more and makes me want to cum all over your face!

Men see a hot woman like me, and feel the need to want to fuck me. I don't know what it is! But some of them don't like my shemale surprise, so I slip it into their mouths and make them learn how to respect a true Goddess. I know you're eager to have this thick girl dick slipping between your velvet soft lips. I'm going to get you addicted to me, just you fucking watch.