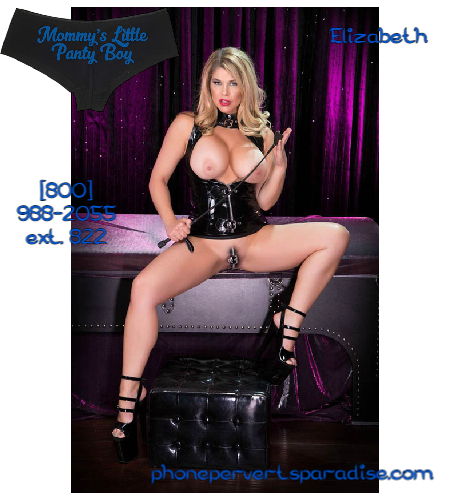 "You are caught in mommies panties and bra again aren't you! Filthy and naughty brat you are! Come and let mommy spank that bum and don't you dare get that pee-pee hard you hear me! Don't touch it!"
'Whack, whack goes mommy Elizabeth's hands as she spanks that soft young bum! I feel a pee pee getting hard on my inner thigh, so I raise a leg up and put it on your back. But that makes it worse, you can smell my wetness, momies musky scent! You start humping as I'm spanking your little motherfucking ass!
'Your fucking nasty do you really want to fuck your own mommy!"
I also found your spank bank of milf porn in your room. "But why are you wearing my panties if you want to fuck me?" I question. Maybe panties should be replaced with a diaper for your little sissy slut ass! 
I already know my son is a fucking dirty sissy who needs punishment, I understand I really do! This dirty Milf is going to make you fluff my boyfriends big black cock!  And then, and only then, will think about letting you fuck me!