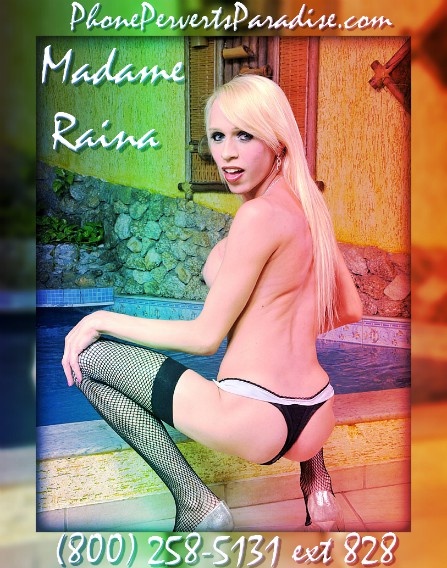 My phone line never stops ringing when my crazy, perverted lover needs his fix of me! He just rang, and said he needs to see me, suck me, fuck me tonight. I took a long, hot shower. I soaped up my sexy ten inch girl dick, and massaged my pretty lady balls. My anal fuck hole got scrubbed out, and lubed up with coconut oil! As soon as he came in the door, I was dropping down to my knees with my mouth open.
I needed that big black cock to throat fuck me almost as much as I needed that twelve inch Monster to gape me out. That's right! It was a whole foot of thick chocolate anaconda, and I'm fucking addicted to it. You know damn well Madame Raina is usually a top, but I can't keep this giant Godzilla cock out of my mind! When he's around, I can never get him out of me, either!
He slams in, slides up until he's balls deep, and then he uses me like his own personal pocket pussy all while stroking my sexy trans girl dick. It really makes him so hard, watching me cum like a useless rag doll all over his cock. Do you think you can one up that mega cock? Cum and show me, baby. I'm open, 24/7!