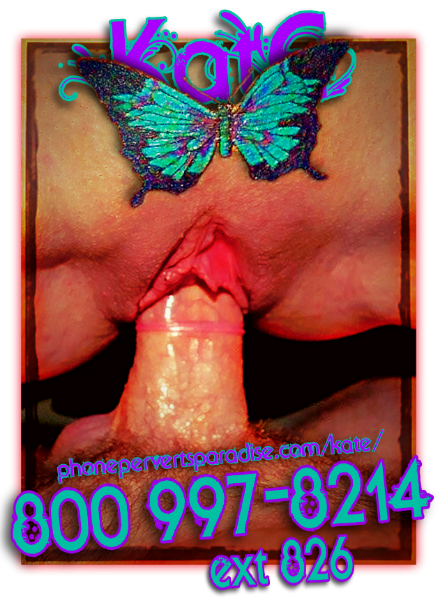 My tight shaved pussy feels so good, every single push inside of my sugar walls is pure ecstasy on a prick guaranteed.  When you make the decision to give me the sexy fuck action we both crave, you had better be prepared because my slick little slit will have you seeing stars and tripping the fuck out if you aren't careful!  No joke!
I got a friend with benefits who likes to fuck so hard and long that it seems like he might have a heart attack before he busts his nut.  I love the hell out of it, but I worry about the guy.  I don't need anybody keeling over and dying while they're ramming their rod in and out of my cock polisher.  That's how he likes it, though, so that's the way he takes it.
Last time we got together for a furious fuck session, he went at my cunt like he was running a race, pounding hard and fast like an out of breath bunny!  I got on top of the poor guy to give him a rest and, as he was watching my pussy grind back and forth on his big bone, he said that the butterfly tattoos I have above my cunt were moving.  I slowed down and tried to let him catch his breath so he could think clearly, but he grabbed me by the hips and made me keep on fucking and grinding hard.
I rode his hog like a champ and, just before he passed out from lack of oxygen, he blew a huge load that couldn't be contained by his condom.  As his fuck fluid broke through the latex, his eyes crossed and he blurted out "The butterflies!" then passed right the hell out.  He was fine, but it scared the shit out of me, for sure!  That's why I always warn guys about the hazards and health risks of my tight shaved pussy!