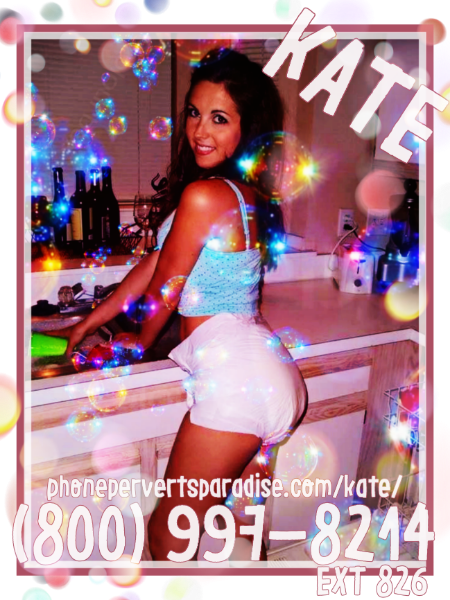 What do you do when a super hot woman wants to have diaper phone sex with you?  Hopefully you do exactly what I did and go fuck the shit out of that prime pull-up wearing pussy!  I don't give a damn how much shit and piss she's dumped in that dipey, I'll clean it up really quickly then cream her cunt super slow like to make sure that she wants to have me back over to take care of her some more.
Last night, the hottest house wife I've ever laid my eyes on sent me a video message asking me to come over and play with her.  My tight little pussy got so wet at the thought of teasing her ticklish parts that I soaked my sofa cushion before her naughty clip was even over.  Once I changed my panties and freshened up a bit, I was on the road headed for fun!
I don't know what I was expecting, but when I arrived she was just going about her business, doing chores like a normal wifey, only she was wearing a big, white, puffy diaper as she did them.  She greeted me with a big smile and hug then invited me in with a slap on my ass, then led me to the kitchen where she was finishing up the last bit of dishes.  That horny house whore washed and rinsed as she told me about her life, with a big focus on her inattentive husband, giggling and humming in the spaces of the conversation.  When she was drying a big frying pan, she paused for a moment as her eyes got a far away look in them.  After a couple of seconds of silence, she grunted real big and let out a loud fart as the back of her diaper puffed out.  It did its job fairly well, but some of her pee leaked out and trickled down her leg as she finished filling her nappy.  That was my signal.
I went over to her and gently led her to the changing station set up in the next room.  I laid her back, undid the adhesive closures and pulled down that diaper to see what kind of mess that smoke show made for me.  It was not good, I can tell you that.  It smelled like rancid garbage sludge and was somehow both thick and creamy and really runny at the same time.  I kept my cool, wiped her down and discarded the soiled shit catcher, then started licking her freshly cleaned, sopping wet snatch.  
I made sure that shit liquid wasn't the only thing she was going to give me.  I ate her pussy for hours, fingering her tight twat and dirty asshole the entire time.  We fucked and licked all night long, not even stopping when her dipshit of a husband wandered into the room to see what was happening.  I won't hesitate to go back over there again, only next time she calls I think I'm going to take my own diaper bag.