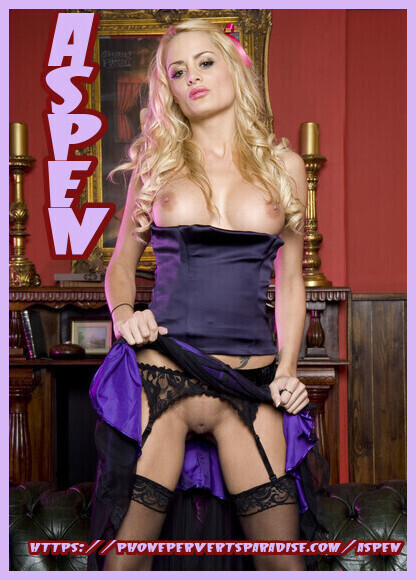 Phone sex whore Aspen gets off on the weirdest things! As the clock ticks closer to the time I have allotted for my sensual enema experience, I prepare the room. Covering the floor with plastic sheets to contain a possible mess that might occur. I order my lucky partner to get on his hands and knees. I want his ass nice and high ready to be filled up with pleasure.
I take the tube of the enema, and insert it nice and deep, paying close attention to how deep I insert it so it will not accidentally come out. I press the plunger down on the container of liquid that I have chosen, and the liquid starts to fill up the enema tube. The liquid of choice is coffee. I find that it gives a warmth that settles at the beginning of the enema which is just the start of the sensations and pleasure that will be experienced.
I begin to fill up his ass to the point that it starts to leak. But then I press down harder, creating more and more pressure to build up. I hold his cheeks tight to contain that pressure even more as the pleasure builds up over time as he is filled with the liquid. I give the ultimate ok to unleash the pent-up pressure and let all of it come out. An explosive moment of pleasure that is released at once. The mess that is created now that it is released is intense. My man cums buckets when he releases all that shit!
There is so much pleasure in the moment that I cannot ignore the pleasure for myself. Rubbing my wet juicy pussy through the mess, it enhances my pussy pleasure as I think of those sweet sensations that my partner must also be feeling. My eyes are closed, and his orgasm comes to match—a mutual explosive release. As the mess of pleasure all around us, we bask in the afterglow of such a sensual experience. Doesn't that sound like a lot of fun? Call me baby for somehow Enema phone sex!