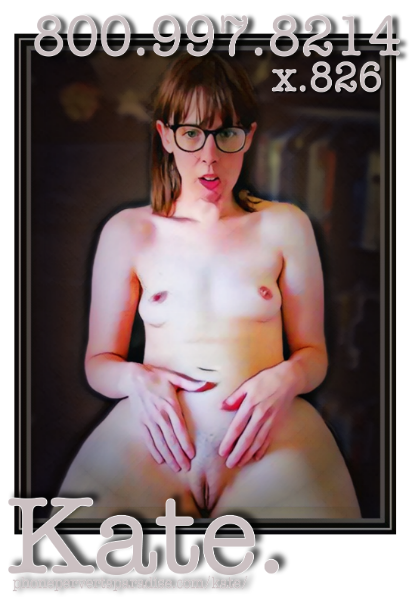 There's a shy little librarian nerd at the college library who needs some help unleashing her inner sex goddess, so I took her under my wing and started teaching her how to phone sex, cyber sex and please her pussy with strangers online to help her inner cock lover break out of her shell.  She needs it really bad, you can see it in her eyes.
I was in the stacks looking for some interesting reads and a little coed cum when this mousey little waif wheeled a bunch of books by on the cart of check-ins.  I gave her a smile along with my usual deep eye contact, which made her feel really awkward.  Her whole body reacted, not just her face, I felt so bad for the poor thing as she walked away.
I probably wouldn't have given her much more thought, but as she shrank away with her work load, I couldn't help but to notice her thick, dick bait of an ass and that her hips are the kind that are perfect for getting ahold of while she's being banged from behind.  Her cheek hams wiggled just right in her calf length pencil skirt, I think they hypnotized me a little.  Whatever it was, I couldn't resist asking her if she had any bookworms crawling into her holes!
If the eye contact was awkward, this was absolutely mortifying for the darling little dorkette!  Of course she wasn't seeing anyone, she told me she had only ever had one boyfriend in high school and that's it.  I told her that wouldn't do anything for her sanity and that I wanted to help her.  I gave her my number and told her to call me when she's ready to open up her naughty side, kissed my finger and put it to her lips then sauntered out of the building.
She called that night.  Poor thing, the first guideline I gave her was never call the same night you get the number.  You want them to want you and think about you.  To do that, you have to play it cool.  She apologized and was going to hang up, but I told her that was silly and that I'd love to start right away.  That night was just us getting to know each other and me figuring out what she likes, anyway.  You have to be easy with these shy types, can't hit the gas too hard or they'll fall out of the van!
The next night started as phone sexing but I got her to click on her webcam so I could see what she looks like naked.  She didn't have shit for tits, but that's just fine.  Tiny boobs are cute, too, especially on a chick with a thick bottom half!  When I saw her tight little prudish pussy, though, I fell in love!  I could tell it was sooooo tight, I absolutely had to know what it feels like as it quivers and cums on my fingers and tongue.
We spent the next few nights fucking around and masturbating with each other, but I went back to the library when I was done with the book I didn't bother reading to see if I could get some hands on action.  I wasn't let down, she was there diligently doing her job just as expected.  This time, when we made eye contact, she didn't get weird.  She kept as strong of a gaze with me as I had with her.  It's working, I'll make a sex goddess of her yet.  Making her sit her big ass and tight shaved pussy right on my face in the rows of books was a hell of a start!