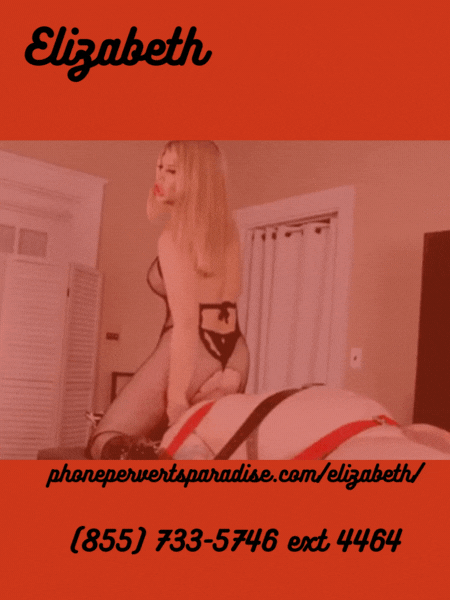 Mommy Mistress phone sex with Elizabeth.
Some men need face-sitting while in bondage and I love a good face ride! Kent is a freak who needs a little discipline once in a while. Worshiping my legs and feet as he crawl to me.
A good boy to play fetch and barking when told too! When its table top time he gets so excited that he pees all over just like a puppy pet! Don't think That I don't punish his ass! Once strapped in I slap that cock around. Because Kents cock only gets hard when he is being humiliated by a sexy momma whore like me.
What's the best punishment for a cock that misbehaves? A little pussy asphyxiation is what! Juicy cream filled Mistress pussy suffocating your ass for daring to piss on my floor!
Bouncing my pussy up only enough to get a breath of air when I feel like it! And being strapped in he gets to writhe and wiggle as he gets smothered by the pussy!
So If your like pathetic Kent and need a woman to treat you like shit…
Don't hesitate to cum crawling to no limits mommy!