Hi, I'm Veera, I have been in a long-term relationship for 5 years. But I am a ho at heart. My Boyfriend is an alpha-male with alpha- male friends, like they play sports ,watch football and basketball. Go to the local sports bar and bond, you know shit like that. Real guy stuff.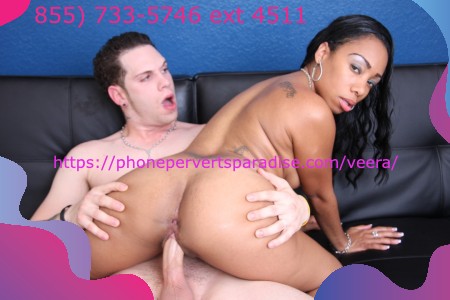 Anyway my BF is pretty hot, handsome ,tall, deep voice, broad shoulders.. But guess what? He has got some fucking hot friends. Like mega-hot.  And I love fucking each and every one of his hot friends. And they love fucking me!  Sometimes when they are all downstairs watching the game, I will serve them food and drinks in the skimpiest, sexiest outfits I can find. I just walk in the room all sexy with a tray and serve each and everyone of them bending over provocatively and smiling knowingly. Sometimes my Boyfriend gets mad and tells me to get my ass back upstairs before I catch a beat-down, but sometimes, when he's a little tipsy , he'll get behind me and thrust his hips into my ass in front of all his friends and say, "You see, I gotta bad bitch!" and his friends will co-sign and say, "Yeah man, you do!" while tugging at their crotches.
The first time I fucked one of my Boyfriend's friends, it was his best friend, Marlon. Marlon is  always whispering nasty shit in my ear when no one is looking and telling me how fine I am and how my boyfriend doesn't deserve me and how he will take me off my boyfriend's hands all I have to do is say the word. We ended up sucking and fucking in the bathroom while everybody was downstairs watching football. Marlon's dick is long and strong and I sucked on it while he grabbed my hair and fucked my mouth for dear life! Then he bent me over the sink and fucked my asshole so hard and deep I actually came and saw stars! I had to keep telling him to shush because he was grunting and moaning so loud I thought we would get caught! I think he wanted to get caught! I have fucked my Boyfriend's college buddies, his co-worker's, his teammates on his footie team. I even fucked his General Manager! My Boyfriend got a promotion right after, he still doesn't realize why he got that promotion. Once during the Super-bowl I fucked two of his friend's in our laundry room. They rode my asshole and pussy at the same time. We had an incredible sex sandwich going on! They sucked my tittie's and ate my pussy, poured alcohol on me and licked it off my sweaty body and then came so hard in my pussy and asshole I can't believe no one heard us!
Yes I am a loyal, devoted Girlfriend who loves fucking her Boyfriend's friend's, honestly, what's wrong with that?