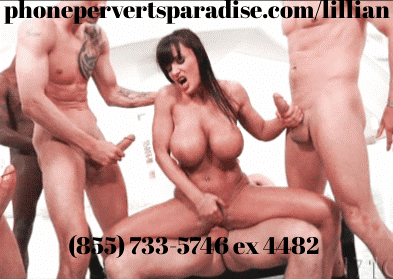 I've been fantasizing about group sex for a while. The thought of my slut hole being pounded one after the other, with different men's cum dripping down me,  hot right? So when the chance presented itself in front of me, my panties were off in no time.
Like from a dream, I stood there with hard cocks all around . We started off just making out and rubbing my tight wet pussy on some guys. Kinda boring. I wanted them to destroy me. I had dreams of not being able to walk for weeks.  This pussy shit wasn't cutting it. I could makeout at a bar. We were here to run a train on this whore. In all my orgy fantasies, making out was the last thing I thought about.  
I needed to bring the excitement level up "Who wants their cum drained line up to put your cock in my mouth.
Before I knew it,  had a cock plunging my mouth, one shoving itself hard into my ass and another underneath me in my soaked pussy. I stroked any dick within reach and was soon being rained on with sweet loads of cum. I had never been so turned or or so ravenous for cock. I came so hard I nearly blacked out, squirting all over his fat dick as his friend filled my ass with his load. This was more like the no limits phone sex calls I've had where they pounded me one by one. 
Good thing my mouth was full most of that time or they would have heard me screaming all the way down the street. Group sex has serious potential for some hot fantasy phone sex, don't you think?