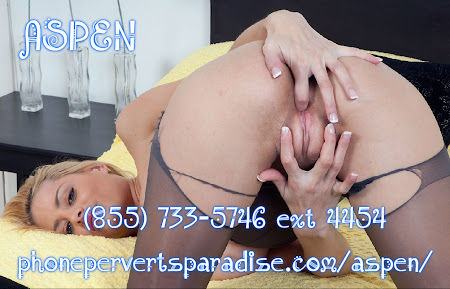 Aspen Gives You What You Want 
Hi pervert! I can call you that because I am just like you. I am a dirty little Phone sex whore.That means that I can give you every single thing you need, 
Your mind is filled with dirty little fetish fantasies isn't it. They are festering in there. You try so hard to be a good boy. You want nothing more than to act them out. Until you call me and unload these nasty thoughts they are going to continue to scream at you. 
I am a nasty little slut myself so there are no judgements here. Let me help you. We can explore the deepest darkest desires that you have together, making you cum harder than ever before. My goal every single time that we play is to give you a bigger, stronger orgasm than the last time. Do you think that you can handle me? I promise I have far dirtier fantasies than you.